August 5, 2022, Tokyo – Amata K.K. has announced that VR action-adventure game The Tale of Onogoro has been chosen as a finalist for the 6th International VR Awards.
A Finalist in the 6th International VR Awards VR Game of the Year Division!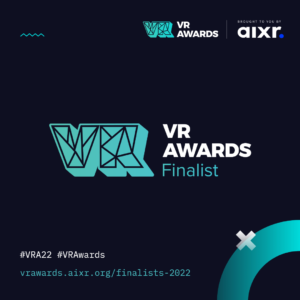 The Tale of Onogoro was chosen as a finalist in the VR Game of the Year division at the 6th International VR Awards held by the AIXR (Academy of International Extended Reality).
The VR Awards are international awards that recognize and honor outstanding achievements in VR, and are a must-see for professionals in any industry involving immersive technology. In 2022, the award ceremony will be held in Rotterdam, the Netherlands, on December 1. The judging will be conducted from September 1st through the 15th.
Among the entrants in the VR Game of the Year category, The Tale of Onogoro, the only indie game developed by a Japanese studio, was selected as a finalist, putting it up against major titles developed overseas.
While the distribution of The Tale of Onogoro began on the Quest Platform, this has given us greater confidence in developing ports for other platforms for future development of ports to other distribution platforms.
Our entire development team would like to extend our sincere thanks to all of our players, as well as to everyone involved in making this game what it is. Thank you.
About The Tale of Onogoro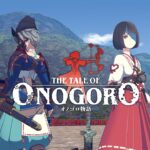 The Tale of Onogoro was created by producer/director Hiromichi Takahashi and the development team behind the VR Escape-the-Room game Last Labyrinth. Last Labyrinth received numerous accolades at game and VR events worldwide due to its unique VR experience.
The Tale of Onogoro combines traditional Japanese culture and steampunk elements to create its unique world. The Player travels with Haru, a Japanese high priestess, solving sprawling puzzles and battling giant beast-like beings called "Kami" along the way.
The game is compatible with the Quest line of head-mounted displays and distributed via the Meta Quest Store. It was released simultaneously worldwide on March 17, 2022, for $29.99 USD (including tax).
We are also scheduled to distribute the game via SteamVR, PlayStation®VR.
Screenshots




 **Images were taken during development. May differ from the final product.
。
Factsheet
Title: The Tale of Onogoro  (Japanese title: オノゴロ物語)
Genre: VR Action-Adventure Game
Supported HMD: Quest platform
Distributing Stores (Download only): Meta Quest Store  https://www.oculus.com/experiences/quest/2302319493201737/
Number of Players: 1
Online Play: No online play available
Rating: IARC 12+
Price: 29.99USD (Including Tax)
Release Date: March 17th, 2022
Developer/Publisher: AMATA K.K.
Official Website: https://onogoro.info/en/
Copyright: ©2022 AMATA K.K.
About AMATA K.K.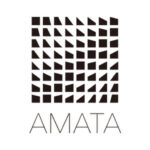 Company Name: Amata K.K.
Representative: Hiromichi Takahashi, Chairman and Representative Director
Address: Arma Building, 1-4-1 Kita-Shinjuku, Shinjuku-ku, Tokyo 169-0074, Japan
Established: June 25, 2008
Business: Game Business & others
Official Website: https://amata.co.jp/en/
About Amata K.K.: Founded in Tokyo in 2008, Amata K.K. has helped develop smartphone titles for a wide variety of world-renowned Japanese game companies over the years. With many staff having over 20 years of game industry experience, Amata has become a trusted one-stop shop for planning, developing and operating games across a variety of platforms. While keeping the focus on game development, Amata has also begun to expand into VR, video, media and other forms of entertainment.