Amata sound team "Berens" produced the sound for the fantastic arcade game "Clockwork Aquario", which is now available on Nintendo Switch™ and PlayStation®4!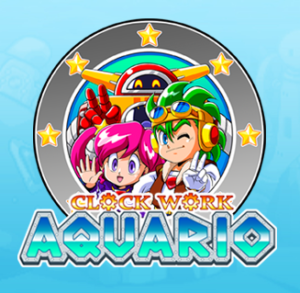 The development of this gem of a retro game began in 1991. "Clockwork Aquario" was the last arcade game developed by the legendary company Westone Bit Entertainment. However, due to various reasons, it was never released.
With its vivid and distinctive characters, beautiful animation, and delightful gameplay – This title is a dream come true for arcade game fans.
With the help of the original members of Westone, ININ Games and Strictly Limited Games have now resumed development and released the game.




Our company's Shinichi Sakamoto, who was an original member and sound producer of Westone at the time, was also in charge of the sound production for this work.
Sakamoto and the other members of the Amata sound team "Berens" additionally arranged the main tracks in the remix soundtrack. The remix soundtrack is part of the Clockwork Aquario Collector's Editions available at Strictly Limited Games and also included in the Special Edition exclusively available in Japan.
Supported Platforms: Nintendo Switch™, PlayStation®4
Publisher: ININ Games
Genre: Arcade Action
Release Date:
EU + JPN: November 30th,  2021
NA: December 14th, 2021
Official Website: https://clockworkaquario.iningames.com/
ⓒ2021 United Games Entertainment GmbH/LAT. Original Game ⓒSEGA/LAT.