Densha de GO!! Hashiro Yamanote Sen
GAME DEVELOPMENT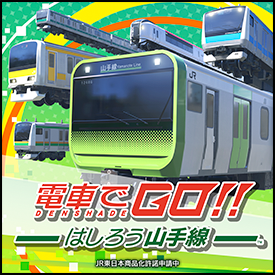 © TAITO CORPORATION 1996, 2020 ALL RIGHTS RESERVED.
© 2020 SQUARE ENIX CO., LTD. All Rights Reserved.
JR東日本商品化許諾済
Densha de GO!! Hashiro Yamanote Sen
GAME DEVELOPMENT
"Densha de GO!! Hashiro Yamanote Sen" adapts the arcade "Densha de GO!!" for home video game consoles.
The Yamanote Line has gained more attention with the addition of a new station, Takanawa Gateway, and now players can become a train driver and make their way right around the line.
The home console version reproduces the arcade version, allowing players to enjoy the train-driving experience from the comfort of their own home.
Our company was in charge of developing the VR part of the game.
*Only available in Japan.
Supported Platforms
PlayStation®4 / Partially compatible with PlayStation®VR
Publisher
SQUARE ENIX CO., LTD.
Genre
Train Driving Simulation Game
Release Date
December 3rd, 2020
Official Website
https://www.jp.square-enix.com/denshadego/