enjiya reDESIGN
VIDEO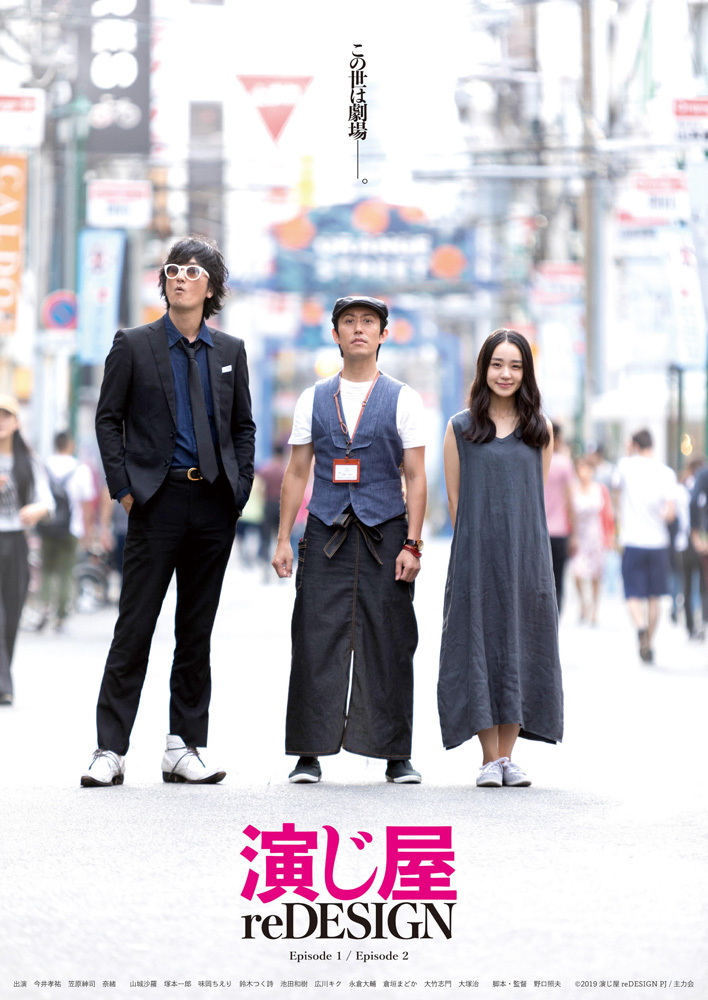 © 演じ屋reDESIGN
enjiya reDESIGN
VIDEO
For the film "enjiya reDESIGN", released November 30th, 2019 at Tollywood in Shimokitazawa, our company handled film and music (12 background tracks) production duties.
The film "enjiya reDESIGN" is the latest iteration of the legendary independent film "enjiya", which became a widespread phenomenon in the early 2000s.
The star-studded cast includes Kosuke Imai, who starred in the earlier "enjiya", Shinji Kasahara (who has played roles such as TimeFire in "Mirai Sentai Timeranger"), and Nao (who made her big break in "Your Turn to Kill"). The film was unveiled in movie theaters in TV drama serialized form – as Episode 1 and Episode 2.
The film acquired widespread, passionate support, with fans who had known and loved the earlier film gathering from all over the country, joined by new and younger fans who had become newly initiated into the experience. During the New Year holiday in 2020, Tollywood saw enthusiastic ticket sales over several days.
The film's premiere at Theater Seven in Osaka was sold out, leading to additional showtimes quickly being arranged, and new box office records set.
Official Website: https://enjiya-redesign.com/