The Stage Play: Shall We Play A Game? x Knives Out
OTHERS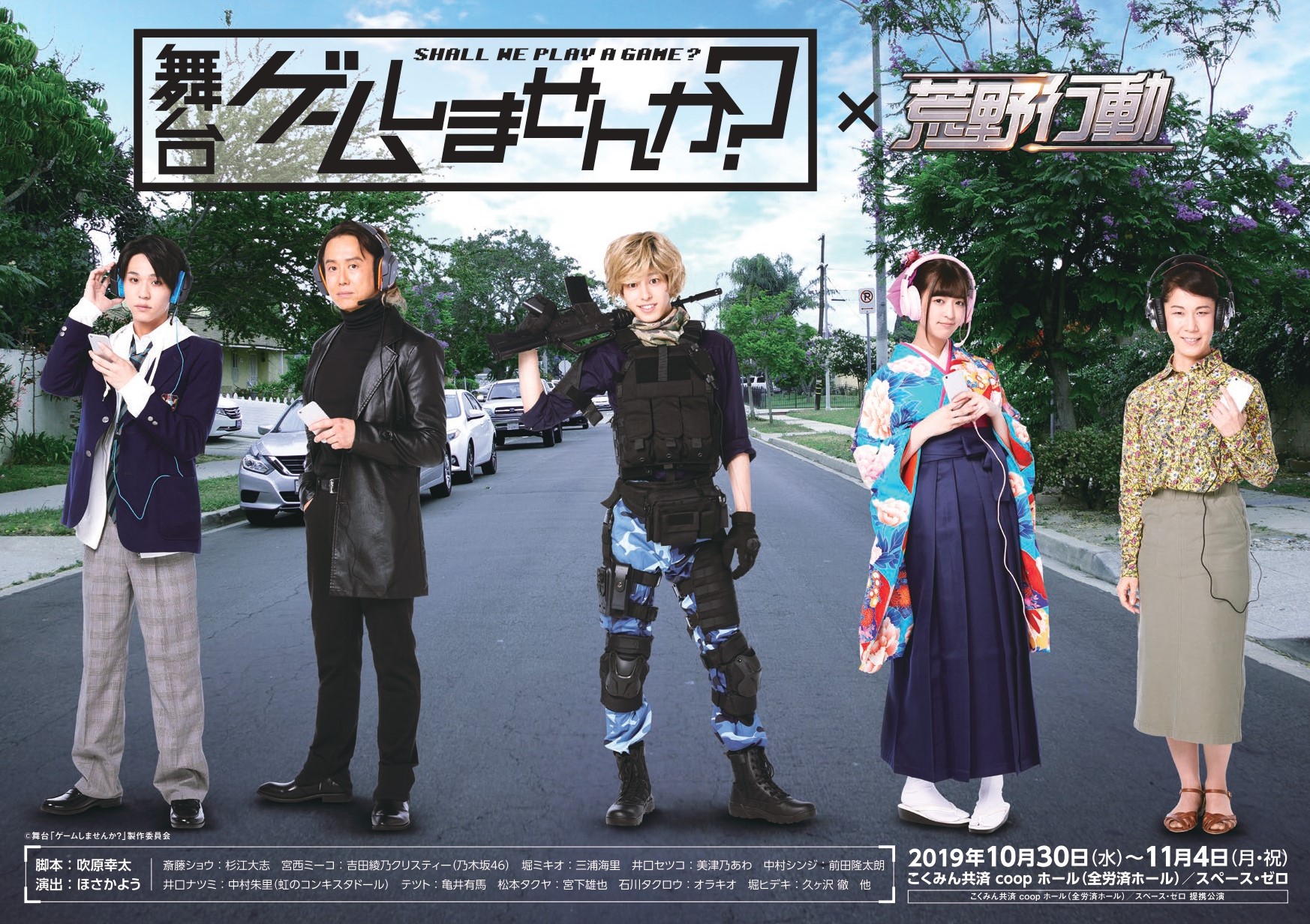 ©「舞台ゲームしませんか?」製作委員会
©2017 NetEase, Inc. All Rights Reserved
The Stage Play: Shall We Play A Game? x Knives Out
OTHERS
We participated in the production partnership that developed "The Stage Play: Shall We Play A Game? x Knives Out," which premiered on October 29th, 2019 at Space Zero (Zenrosai Hall), and handled planning and producing duties (script development).
The play stars Taishi Sugie, Ayano-Christie Yoshida (Nogizaka46), Kairi Miura, Ryutaro Maeda, Akari Nakamura (Niji No Conquistador), Yuya Miyashita, among others.
Although this was our company's first time participating in a stage play, as was the case with our work in live action productions, this play – a positive depiction of the fusion of two worlds, the dramatic story of a player and the universe of gaming – received passionate acclaim and support from audiences, and made a big splash in the media (including social media).
Official Website:http://game-stage.jp/